My birthday
posted on 11:20 AM on Tuesday 14 May 2019
Pauline sent a mystery box and a ondeh ondeh tart. That is so thoughtful of her. This year she engaged a company Okimochi Box ( https://www.okimochibox.com/ ) to buy the gifts and the cake for me. She wrote a description of me and they come up with gift ideas. So they came up with a customized water bottle with a saxophone and French horn that symbolizes the context by which we met which was in the Polytechnic concert band. There was a little Porter bag which is great for carrying a small camera, a puzzle pen, personalized key tag and card holder and lastly instant brew coffee. The instant brew coffee was really interesting in that it is a bag where you pour hot water into and you let it brew for a while before letting it out via a tap. It is from a company called Grower's Cup ( https://en.the-coffeebrewer.com/ ).
We had dinner at New Ubin Seafood at Hillview which was rather awkward since we were the only customers. But we certainly enjoyed the food.
Thank you Pauline for making it such a special day.
The beautifully wrapped box is below: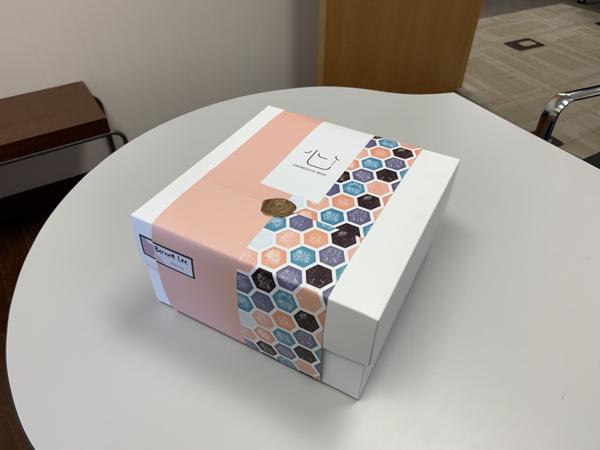 And here are the contents: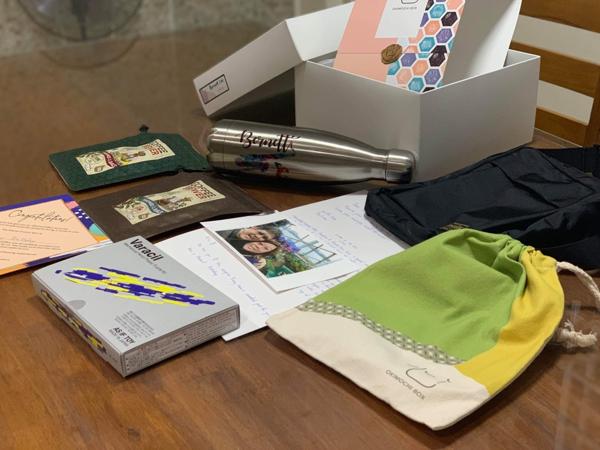 And this is how the ondeh ondeh tart looks like: