What???
posted on 08:25 PM on Monday 13 March 2023
We were watching old episodes of The Grand Stand which is always entertaining when we got a glimpse of this.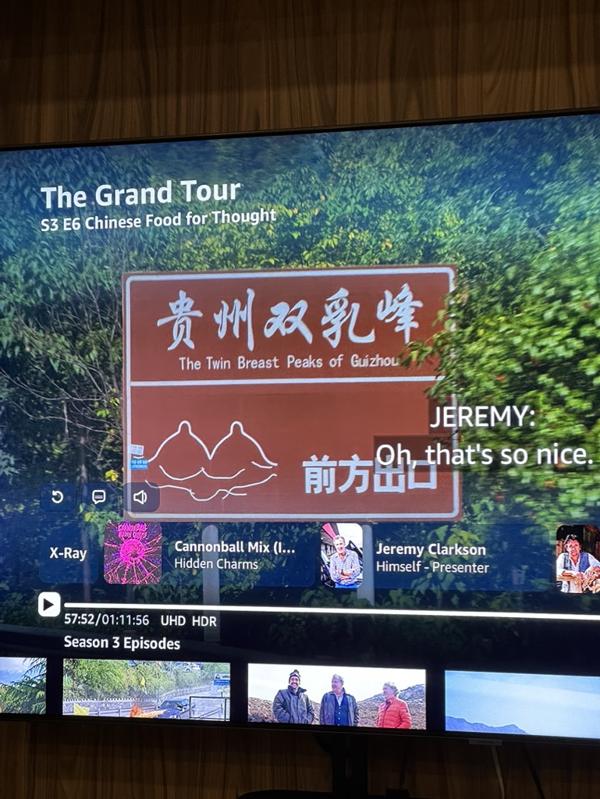 At first we thought it was a translation error but it is actually correct. There is apparently two hills that look like breast.
And the dialog from Jeremy was right on the mark. Ha ha.