My setup
posted on 10:42 AM on Wednesday 29 December 2021
We moved house and this time round, I got a bigger room🙂 Still using the Omnidesk which now sits in the middle of the room with a rack on my left.
The mouse and keyboard are still the same, Logitech Pro X Superlight and G915 TKL respectively. This is a really great combination. Only problem is that each requires their own USB wireless dongle.
The KVM is still the same which is the Emerson SV240H. It still works great.
When I first moved, I swapped back to the PreSonus Eris E3.5 but the monitors were blocking it still, so I got a Yamaha SR-C20A soundbar which sounds quite good and it is not blocked.
As far as monitors go, I have added two new Dell S2721DS which are really quite nice for their price. The old PRISM+ one was given to Esther which now runs a dual screen setup.
The Predator XB271HU on the other hand seems to be dying. Getting visible glitches now and then. Not a good sign. Probably move to an ultrawide 21:9 screen next as I am not able to use the top parts of the portrait oriented screens anyway.
Got a MacBook Pro 14" with the new M1 Max processor and it is fast. The design is quite different now, more boxy. A really nice machine but I had a wait more than a month for it.
The Mac mini is still around but it is definitely getting less use. Not quite sure what to do right now as I still need it for the Dropbox full sync part.
Got a Pluggable Thunderbolt (TBT3-UDZ) dock to hook up all the peripherals and extra monitors to the Macbook Pro. It certainly works well enough.
The Windows and Linux machines are still the same so no change there.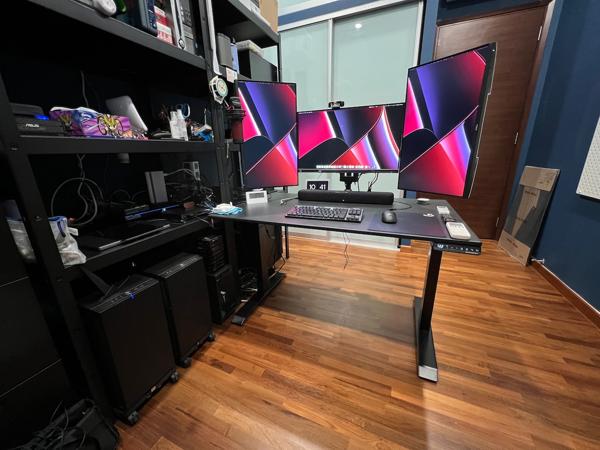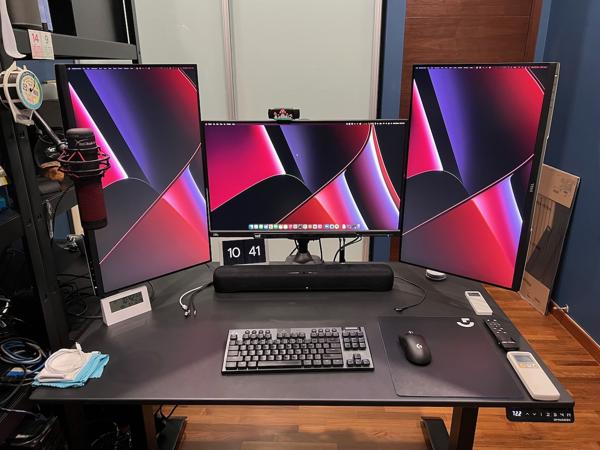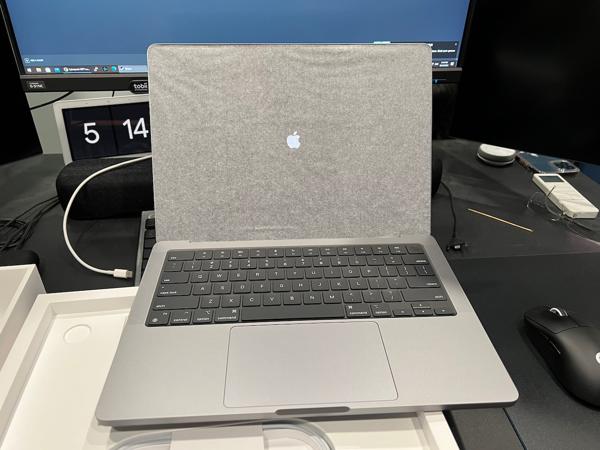 computer