Esther's computer
posted on 06:00 PM on Saturday 11 April 2020
A week back, we fixed Esther's computer since it was not working. We were worried that she would need it for home based learning.
Here is a photo of the machine after fixing it up.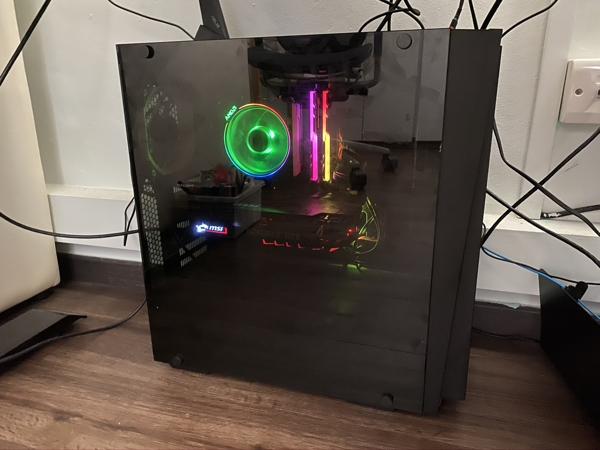 We re-used the casing, GPU and the power supply as they were working fine but we had to replace the mainboard, memory, CPU and SSD. For that, we went to Sim Lim and got the following:
ASUS TUF Gaming X570-PLUS WIFI

AMD Ryzen 7 3800X

G.Skill Trident RGB DDR4 3200 CL16 32GB

ADATA XPG SX8200 PRO M.2 NVME SSD 1TB
Finally got another AMD chip after so many years and that was mostly due to Intel CPUs not being available. Wanted to get the Intel 9600K or 9700K but none are in stock so AMD it is.
The system is really quite fast and the bundled CPU cooler is really cool in both cooling capability as well as visuals. With the case sporting a glass panel, it was really quite nice looking with LEDs on the CPU and the memory sticks.
As the machine is under her desk, accessing the power switch is rather inconvenient so I got this external power button.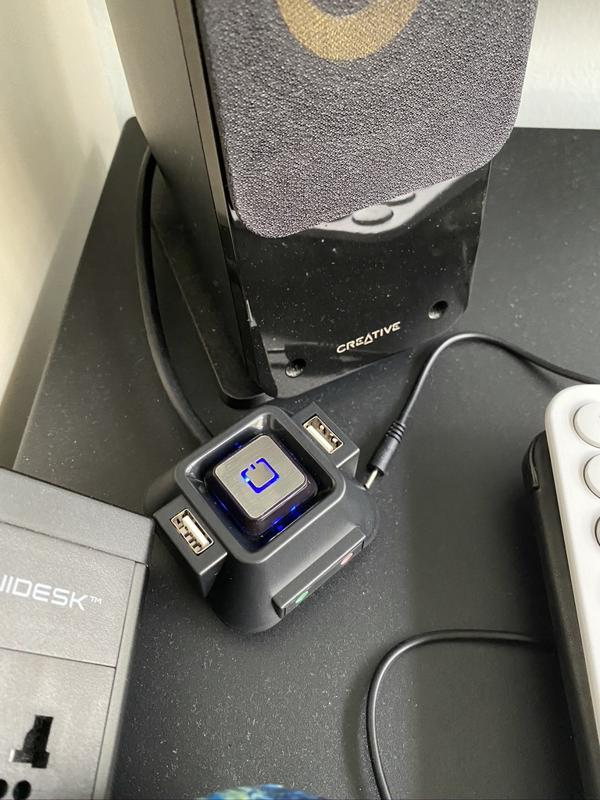 This is quite cool, it has connectors for the mainboard pins for the power LED and switch and it also taps on the USB and audio headers so it is quite multi-functional. Really quite impressed with it.
The GPU being an overclock part is starting to show its age. At the factory overclock speed, it was actually freezing. So I used the MSI Afterburner to underclock it and so far, that has worked.
The machine survived PRIME95 for an hour or so and it also survived FurMark for a couple of hours after the underclock.
computer