A very cold Esther and a sad turkey bacon
posted on 07:41 AM on Friday 19 July 2019
As Friday is Esther's late day, we typically take the chance to have breakfast together. Today we went to the KFC at Kallang as I was craving for KFC porridge. I guess it was still early, low number of people and air conditioning going full blast, but the place was freezing. Just look at Esther.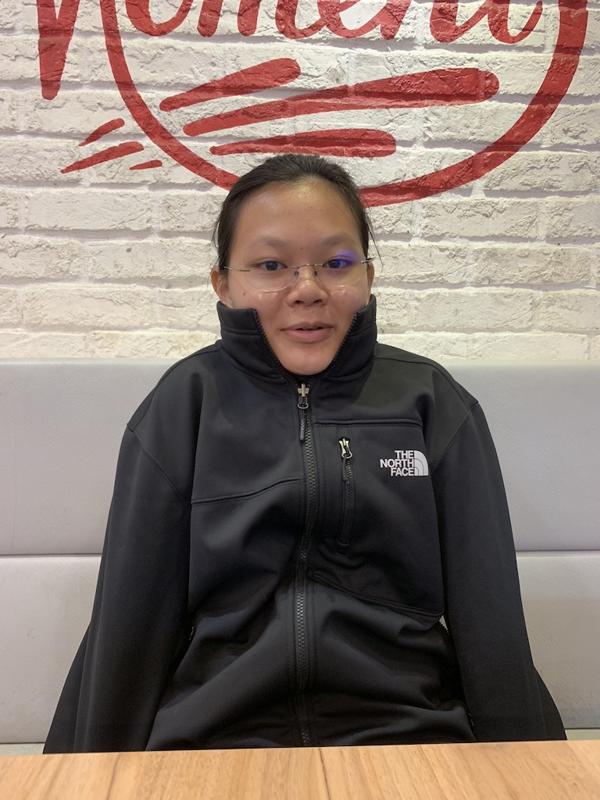 Thank god Pauline always has a jacket in the car.
And I had a miserable turkey bacon that costed a dollar.