Trip to Malacca
posted on 10:38 AM on Friday 05 October 2018
Esther is finally on her Malacca trip after having it cancelled at the last minute due to the Malaysia elections.
Pauline and I took the opportunity to take a break too and go to Malacca. So while Esther took the bus, we drove.
After getting to the hotel we walked out for lunch and saw this giant traditional food basket.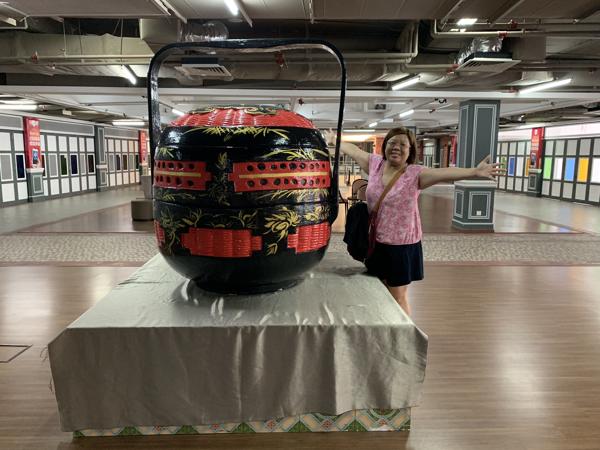 This is our first meal, chicken rice which was really nice.